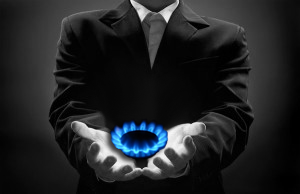 The burning control systems allow you to control the switching on and operation of a burner in an intelligent, safe and controlled way.
Parameters (such as temperature and flame signal) are monitored through the use of probes. This allows to optimize the processes and check the conditions of security.
The technologies developed by our research center are applications for boilers, water heaters, water heaters, fryers.
The electronic board is used for control and management of a gas water heater equipped with:
An atmospheric burner with automatic ignition by means of electrodes, flame sensing ionization current management and multiple ignition attempts;
Solenoid valve which allows gas modular dispensing optimized power for the production of water for health;
Temperature probes sent;
Knobs for switching on and adjusting the temperature of work;
Reporting of temperature, phase of work or any anomalies;
User interface consists of two knobs and 1 LCD display to configure the system parameters.
Additional functionality can be added (such as remote communication) according to customer specifications.
APPLICATIONS
Heaters and / or gas water heater.
The electronic board provides the activation of the burner and control the point-to- point modulation of the flame.
Features:
Management temperature probe , probe healthcare , flow sensor , tank sensor or return sensor , smoke sensor ;
Automatic ignition by means of external igniter and flame ionization detection with managing multiple ignition attempts ;
Continuous modulation during health and during heating with PID action through the probe;
Setting the front of the mode of operation , the set temperature and the reset button;
Management brushless fan on the board ;
Room thermostat for heating phase on / off ;
EMC filter and ground connections on the board ;
Function of slow ignition power set synchronized with the detection of the flame signal ;
Anti -lock pump , anti -freeze , pre-heating ;
Connection to the remote control;
Climate control management by reading external temperature;
Single microcontroller for managing security features and functional ;
Ramp function error on power during the heating phase .
APPLICATIONS
Gas boilers, wall, snapshots, condensing and automatic ignition, for residential and non-permanent.
Compliance with European standards EN 298:2003

---
Electronic board for gas burners.
Preserves itself most of the features of the MTE35 , at least in the management of the gas burner.
Features :
Can handle up to two temperature probes for detecting the temperature of the cooking medium in the tank;
The ignition is automatic and takes place by means of two electrodes, one for each burner;
Making the flame detection independently on the two burners;
Constantly monitors the surface temperature;
Can detect the ambient temperature or in particular areas of the machine via two other inputs probes (NTC );
Can drive premix fans who have control driver on the motor;
You can connect to a card user interface or PC;
If you want to use a ' very simple user interface , you can use two knobs to control attachable to the board;
Is able to handle cooking cycles divided by temperature thresholds set from the user interface or from generic remote control.
The board MTE57 and its functionality can be customized according to customer requirements.
APPLICATIONS
Gas Fryers premix or in room air and electric pasta cookers.
Electronic board for user's interface.
It's useful for different aims and for different electronics board.
Features:
it can be added to different electronics board;
it works with serial bus thanks to an its own communication protocol;
display for temperature, time, alarm code;
4 operation and condition LED;
5 buttons (Start/Stop, Program, Timer/Up, Temperature, Down/Mute).
APPLICATIONS
USER'S INTERFACE ELECTRONIC BOARD FOR MTE27, MTE35, MTE57 compatible with all boards with serial ports. Particularly suitable for machinery and equipment professional catering.
With MTE57:
input management for the switching on of the burners or the cleaning of the tank;
timer settings;
buzzer management;
menù settings, temperature settings, cooking cycles management, etc.;
display of the tank temperature and alarm code.
Other features under customer request.