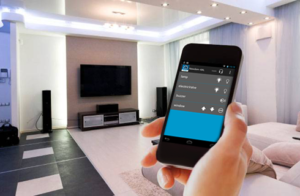 INGEL  -  certified installers newdom®
Ingel installs wireless home automation systems. These systems consist of a central and a network of nodes communicating with each other. The simple and intuitive software allows you to turn all the automatic comfort of your tablet, smartphone and PC.
Custom installation. Flexible responses to different abilities  
Create your own kit based on your needs. Design and customization are the conditions to get the maximum functionality out of your home automation system.
FunctionalityCreate your scenarioSystem integrationSupport
Turning on and off lights and dimming;
Opening windows, doors, gates, shutters, etc.;
Management of electrical loads of the house, choosing which sockets and contacts active and which ones to leave off;
Monitoring using motion sensors, anti-flooding, smoke;
Ability to integrate with internal security cameras (for bedridden individuals), external (intrusion);
Ability to interface with devices such as panic button;
Sending sms automatic or sound signals alarm in case of danger to persons or damage to the house.
The systems installed by us allow the creation of a number of scenarios, combinations of actions that are set according to user needs. With one command you can get the ideal combination of actions for a particular time.
In order to offer a complete service, Ingelheim offers optimal solutions that provide system integration with home automation and electronic devices around the home that can be part of it.
Lighting
Frames with engines
Design and installation of sensors
Systems for CCTV and video entry
Our technicians will take care of you. We interpret your needs to give you back an environment in which it will be easier to live. What we do:
listen to the customer
carry out an inspection
interpret the needs
elaborate a project proposal
present a structured
instruct the customer to use the system
We offer after-sales service