SINGLE PANEL CONTROLLER (SPC): THE SOLUTION FOR MAXIMUM EFFICIENCY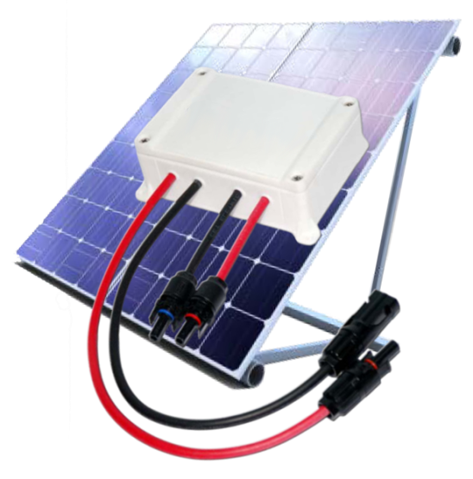 The SPC is a device able to perform the MPPT and is installed on the back of each panel. In this way, each module operates independently from the others and its production is not going to break down the efficiency of the entire system in case it is affected by the phenomena of mismatch.
Also with the wireless monitoring panel-level are reduced the time and cost of maintenance.
Monitoring the level of the panel allows the collection and processing data that can be made ​​available to installers and customers via e-mail, web and ftp. The data are used to assess the performance of individual modules, monitor the production system and facilitate scheduled maintenance.